The Endrias Ethiopia Project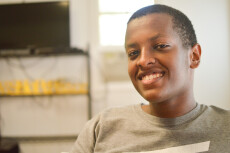 Funds raised to date: $11,365.69
In memory of one of our dearly loved young men here at The Rock, Endrias Atlaw, the pastoral team has felt led to do a good deed in the nation of Ethiopia--his ancestral land. Endrias went home to be with the Lord and left a hole in our hearts. Part of the way we have sought comfort is to be a blessing in his "homeland" with a kind and lasting benevolent act to the Ethiopian people, in Jesus' name. If you would like to contribute to this cause, you can make a donation below.
Updates will be posted to this page.
*Be sure to select: "Endrias / Ethiopia Donation"