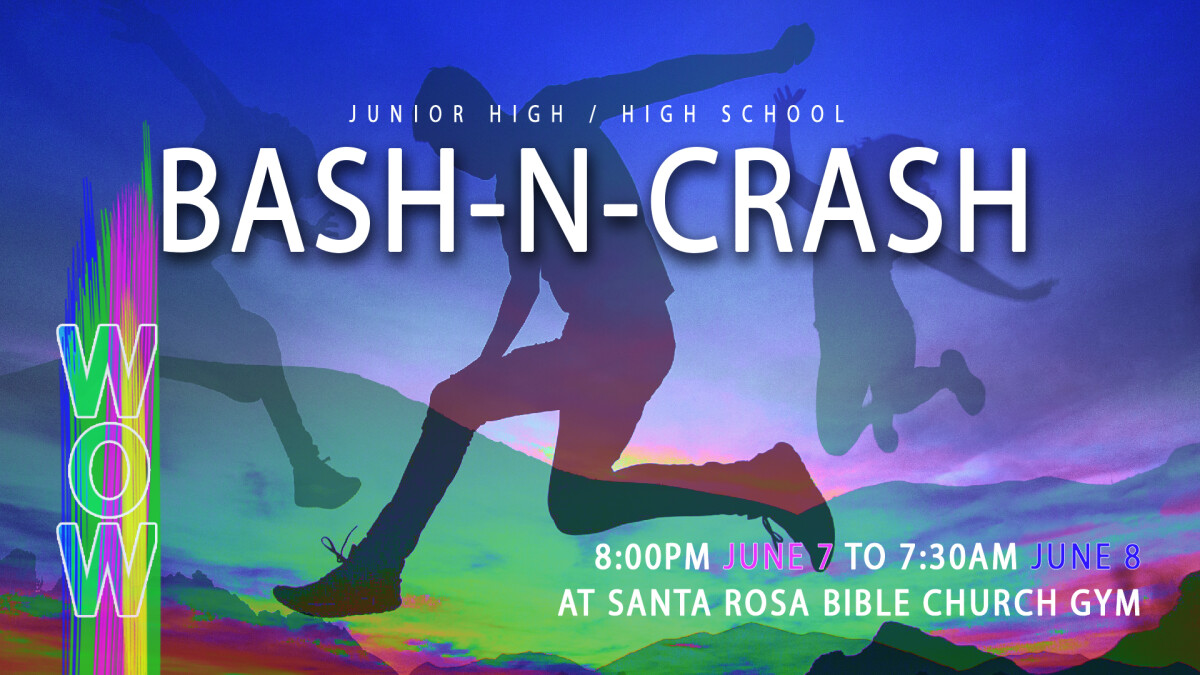 Thursday, June 07, 2018, 8:00 PM - Friday, June 08, 2018, 7:30 AM
Bash N Crash is the single greatest event known to youth groups!
The Bash N Crash is an all-night event held at Santa Rosa Bible Church.
It begins with a trip to In and Out for dinner. Then we head over to The Epicenter for bowling and more fun! Then we head back to SRBC for fun games, snacks, and a movie.
Cost is $15 a person Plus money for In and Out
Drop Off Thursday the 7th 8:00pm at Santa Rosa Bible Church
Pick up Friday the 8th 7:30am at Santa Rosa Bible Church