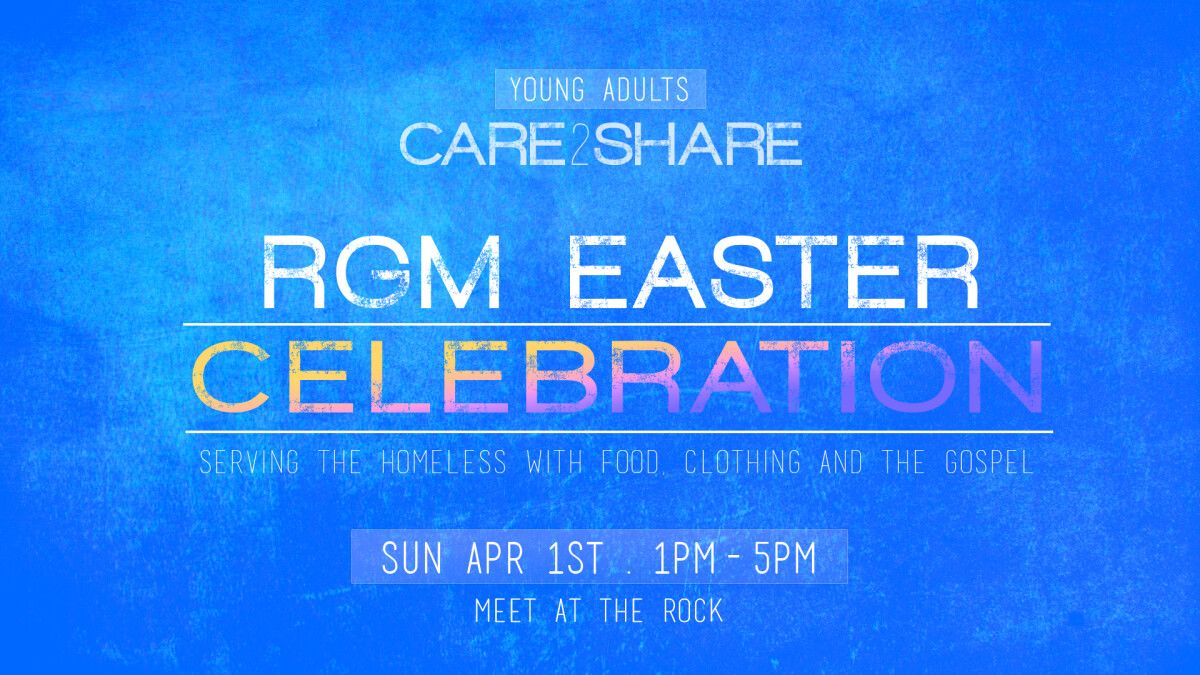 Sunday, April 01, 2018, 4:00 PM - 6:00 PM
UPDATE:
For those who are interested in serving, we will be meeting at 4 p.m. at the Old Courthouse Plaza in between 3rd and 4th street in downtown Santa Rosa.
Care 2 Share, our Young Adults ministry to serve and share the Gospel is partnering with Redwood Gospel Mission for their Easter Celebration.
Any further questions you may have, direct them to me on my cell phone: 707-364-8686.
Pastor Jonathan