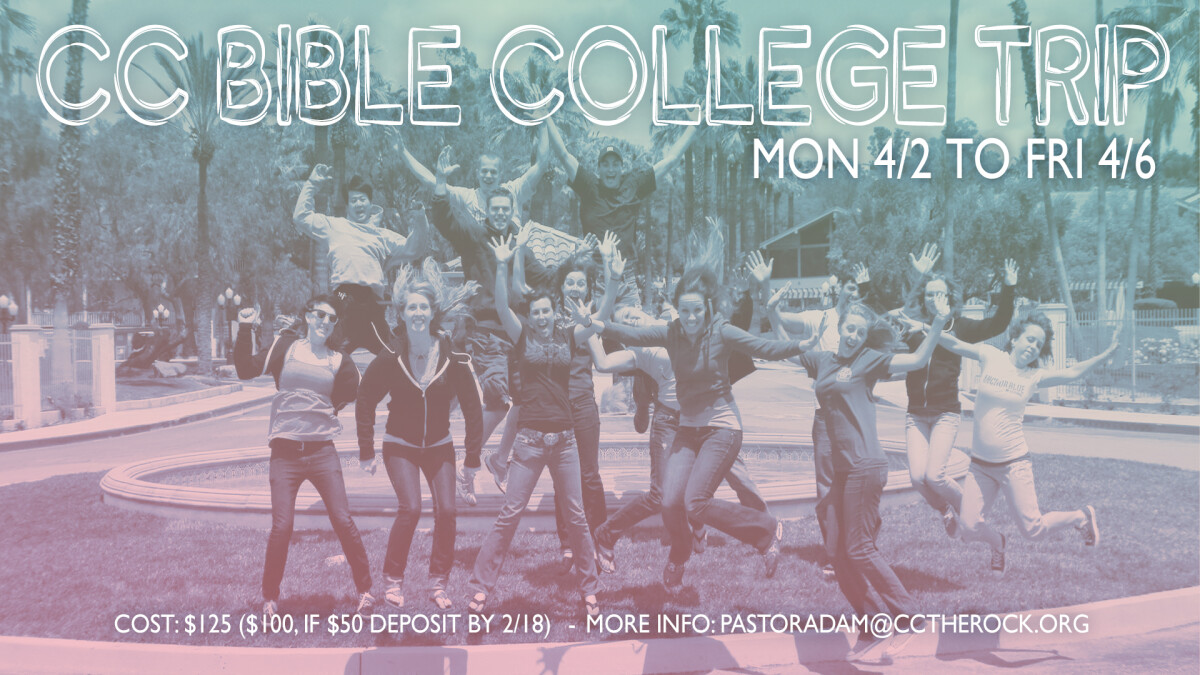 Monday, April 02, 2018, 5:00 AM - Friday, April 06, 2018, 9:00 PM
We're going on a trip to one of the coolest places on earth--Calvary Chapel Bible College and Conference Center! It is a hot springs resort oasis in southern California, where people from all around the world come to study the Bible under some of the best teachers, in one of the best environments. We'll relax on campus, enjoy the hot springs and roman spa and sit in on some Bible classes.
-Cost: $125; early-bird discount (if registered by 3/25 with $50 deposit)=$100; plus food throughout the trip (@$100+/-).
-Meeting at The Rock Monday at 5am.
-Returning Friday @ 9pm.
-What to Bring: Good attitude - Bible, notebook, pen - $ for all food - water bottle - modest clothes for a week (including warm layers) - modest one-piece swimsuit / shorts (for girls as well) - sunscreen and beach towel - toiletries