JUNIOR HIGH
Junior High Ministry
2 Corinthians 5:18 states, "God..reconciled us to himself through Christ and gave us the ministry of reconciliation." We believe this to be the greatest news ever spoken. Our goal here at Reflection is to 1: Help students see how God has invited them into a relationship with himself through his son Jesus. 2: How God has called them to reflect this great news with the world around them. Our prayer is that the students love each other with the love of Christ, and share that love with the world.
Thursday Nights 6:30 PM
REFLECTION is our weekly Junior High/High School group that meets on Thursday nights from 6:30-8:30pm. We enjoy connecting over some simple food and conversation, followed by musical praise, a Bible study, and small groups. Our time in the Word of God is interactive, purposeful and beneficial, and our hang-out time is friendly and intentional.
Monthly Activities
Along with our regular meetings, we enjoy many other events and activities throughout the year. We schedule at least one fun activity each month, like Laser Tag, Broomball, Rebounderz, hiking, movie nights and more! There's also discipleship groups, student extracurricular events, and service opportunities. All of our events are designed to encourage fellowship and outreach.
Annual Retreats
We participate in two youth retreats throughout the year. In the winter we go to Woodleaf, a Young Life facility north of Yuba City. It is always a high energy retreat, where several hundred Jr. High groups from Calvary Chapels and other churches come together for great fun, food, worship, and teaching from renowned speakers. We also have a summer retreat, which may vary in location, but is always filled with interactive fellowship and teaching; and the students always return buzzing about what they've learned and experienced together!
Junior High Director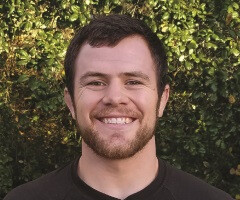 Joe DuCharme
Student Ministries Director
E-Mail:

Our Jr. High director, Joe DuCharme, has a heart to teach and exemplify the Word of God to the next generation of disciples. His desire is that students would come to know Jesus Christ as their personal Savior and grow in their relationship with Him.