FAMILIES IN NEED
Food Ministry
For families in our fellowship who need some extra help, we have a weekly food box ministry. Boxes are comprised of some basic food items that are meant to help supplement food. If you are interested in helping out, or would like to receive meals, please call or email our church office.
Meals Ministry
Meals ministry is a group of volunteers that prepare meals for those in the church that are going through a time when they could use extra help, (ie. sickness, a new baby or a death) When there is a need, the coordinator emails the team through a website called, "Meal Train." When you get the email you sign-up on a date that is workable with your schedule, make a meal and deliver it to the family in need.
If you are a family in need please call our church office at: (707) 843-5015.
If you are interested in helping with this ministry contact Elizabeth Warren -
Building Community
Building Community is a ministry of The Rock that helps seniors, single moms or those experiencing hardship with "Saturday morning" type jobs.
If you are interested in helping with this ministry contact Forest Bailey -
For More Information Contact: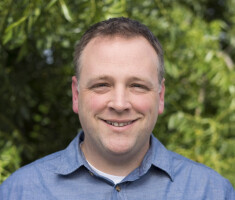 Jonathan Drahn
Pastor of Young Adults' Ministry
Office: (707) 800-6125
E-Mail: