CALVARY CHAPEL BIBLE COLLEGE

Santa Rosa, CA
Satellite Campus (NEW)
Calvary Chapel The Rock will be offering one college class per semester on Wednesday nights from 6:30pm - 8:00pm in the main sanctuary. Classes are free to attend if college credit is not desired. To receive college credit, perspective students must apply to CCBC online. Once accepted, he/she will need to register and pay for the course.
Step 1:
* Once you are accepted, proceed to step 2.
Step 2:
Register Bibliology & Archaeology (Fall 2018)

Murrieta, CA
Main Campus
We work closely with Calvary Chapel Bible College in Murrieta, down in Southern California. CCBC is a beautiful and purposeful setting to devote time to the study of God's Word. There are also many affiliate campuses around the world. Once a year, we take prospective students to visit CCBC Murrieta for a week, attend classes, and get a feel for life on campus. The Rock also helps support many students from our fellowship who believe they are called to attend CCBC.
To learn more about the incredible ministry of CCBC please visit their website by following this link: Calvary Chapel Bible College.
CCBC Relations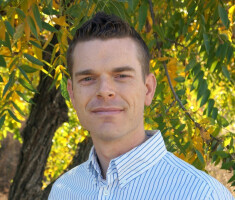 Adam Wilson
Children's Ministry Pastor
Office: (707) 800-6127
E-Mail: