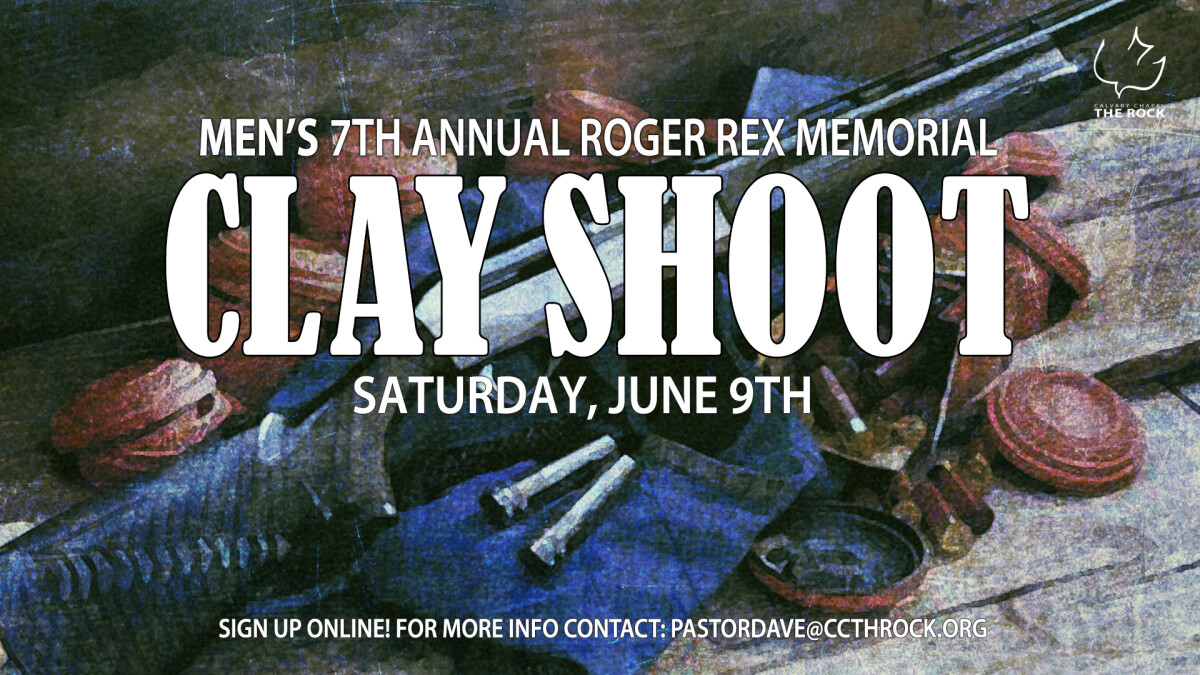 Saturday, June 09, 2018, 7:45 AM - 6:00 PM
All men 14 years or older (children must be accompanied by an adult guardian for the day) are welcomed to attend. We encourage you to invite non church going friends. This is a great way to invite them to meet the men in our fellowship.
Bird's Landing is a member of the National Sporting Clays Association and hosts many tournaments and 'fun shoots' throughout the year.
Meeting at Church @ 7:45am. We will be home by 6pm.
Cost is $120 This includes T-shirt and transportation. Clays, ammo, eye and ear protection also provided. (Does not include gun rental)