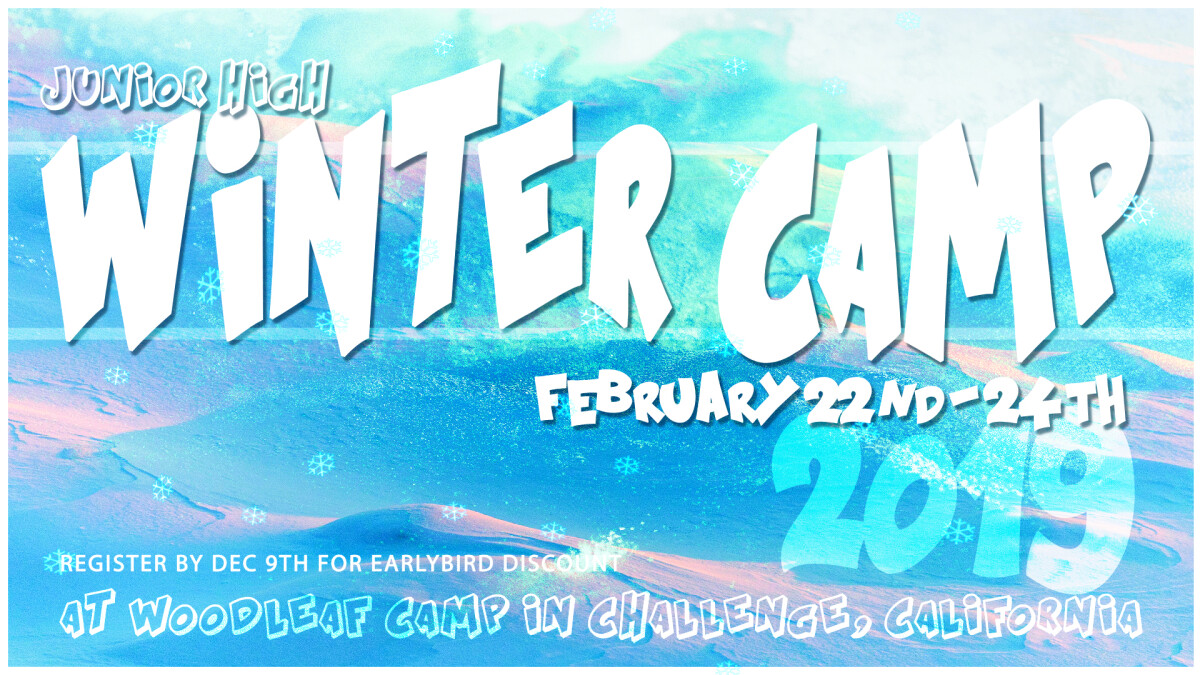 Friday, February 22, 2019, 9:00 AM - Sunday, February 24, 2019, 7:00 PM
Snow, snow, snow! Snopefully. We'll be joining other groups from Northern California churches at the beautiful Woodleaf Christian camp for a weekend of fun, fellowship and worship! Meet at The Rock Friday at 9am. Return Sunday around 7pm.
Cost: $220.00 Early-bird discount cost (if registered by 12/10): $190.00, Deposit (due by 12/19): $90.00. Balance due by 2/10.
What to Bring: Good Attitude, Bible, notebook and pen, $ for lunch during travel (2x), sleeping bag and pillow, snow/rain/cold weather jacket, clothes and shoes, towel and toiletries, sunscreen, water bottle, and a flashlight.