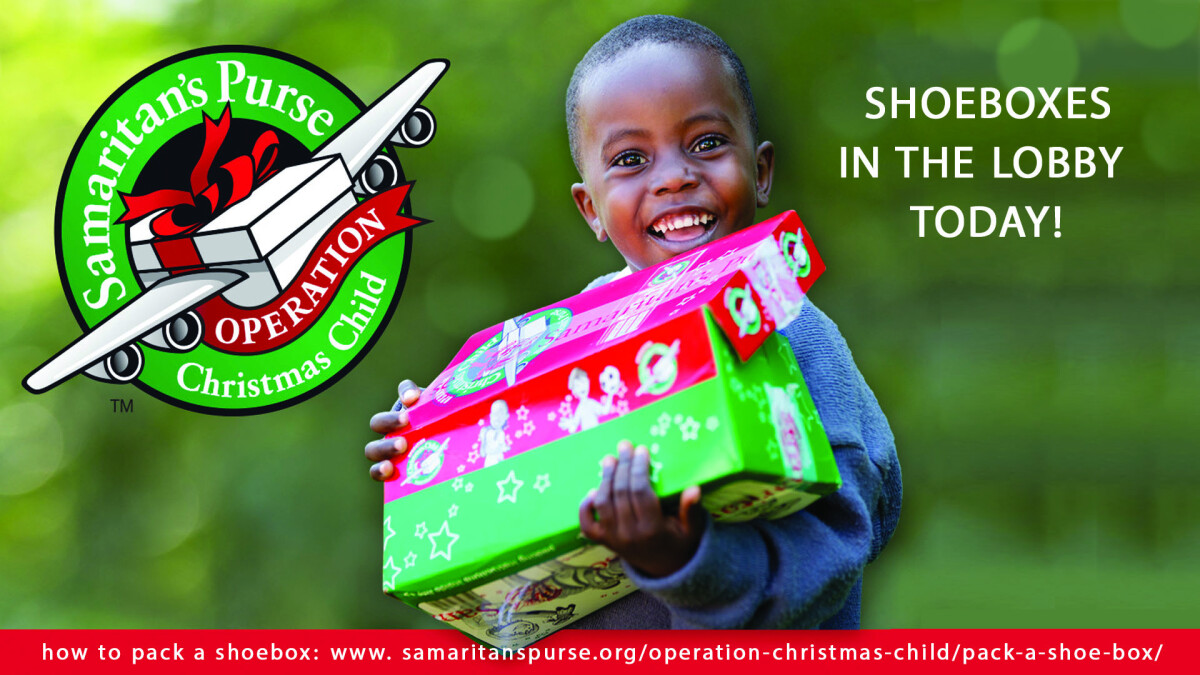 Every Sunday, from 10/21/2018 to 11/11/2018, 8:00 AM - 12:00 PM
Pick up your Operation Christmas Child Shoe box in the lobby today! Take it home and pack it full and bring it back on November 11th and we will take it to the collection center for you!
For more information check out the Samaritan's Purse website above.