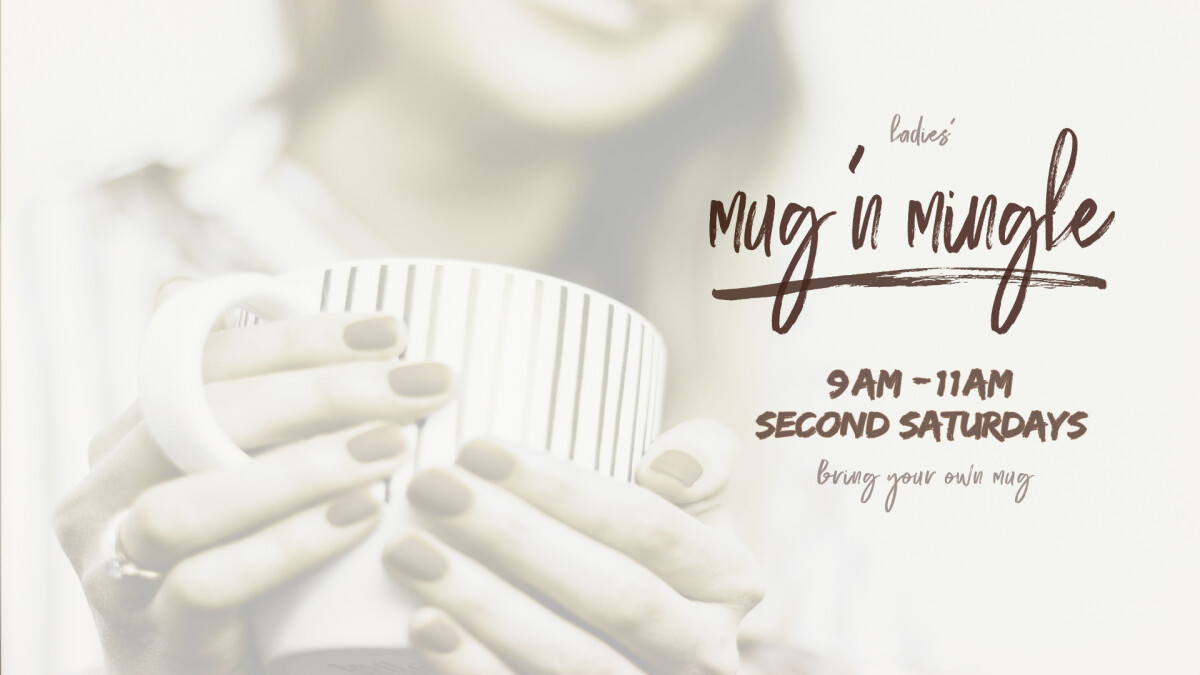 Second Saturday of the month, 9:00 AM - 11:00 AM
Ladies! Join us for some warm coffee or tea, sweet fellowship and a personal testimony from one of the ladies of The Rock.
Mug 'n Mingle on the second Saturday of each month in the church lobby. Bring your own mug!