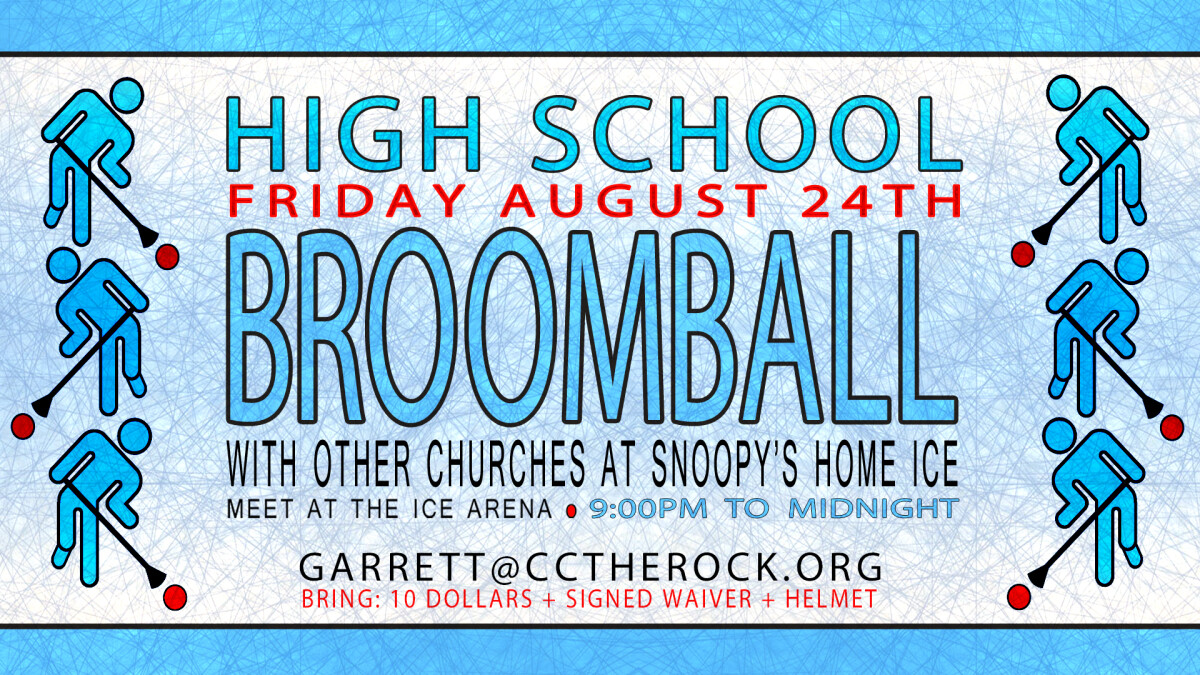 Friday, August 24, 2018, 9:00 PM - 11:00 PM
Nothing like slipping and sliding around on ice, smacking a small object with a stick, and knocking over your friends if need be!
If this sounds like fun (which it should) then you need to come to broomball!
We will be joining multiple churches from around the county in this awesome night. So bring warm clothes, bring your own helmet if you have one, and bring a friend!
Cost is $10
If you are not 18 you MUST have a guardian sign the Snoopy's Ice Arena Medical form.
Drop off and pick up at Snoopy's Home Ice
Contact Robert and Jordon at for more info!