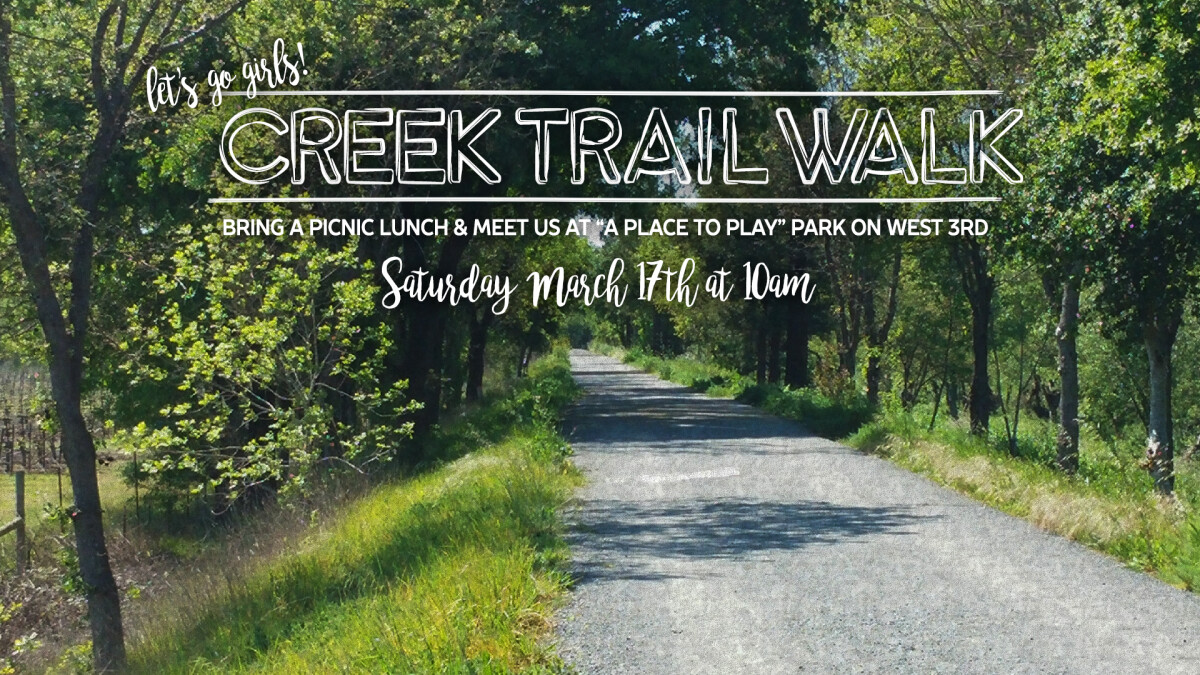 Saturday, March 17, 2018, 10:00 AM - 12:00 PM
On Saturday, March 17th, We are going to have a women's walk and picnic lunch!
We are going to meet at "A Place to Play" park on W. 3rd St. @ 10am. We are going to walk the trail that leads from the park to Willowside Road.
Bring a lunch, we will have a picnic and discuss the upcoming season after the walk.