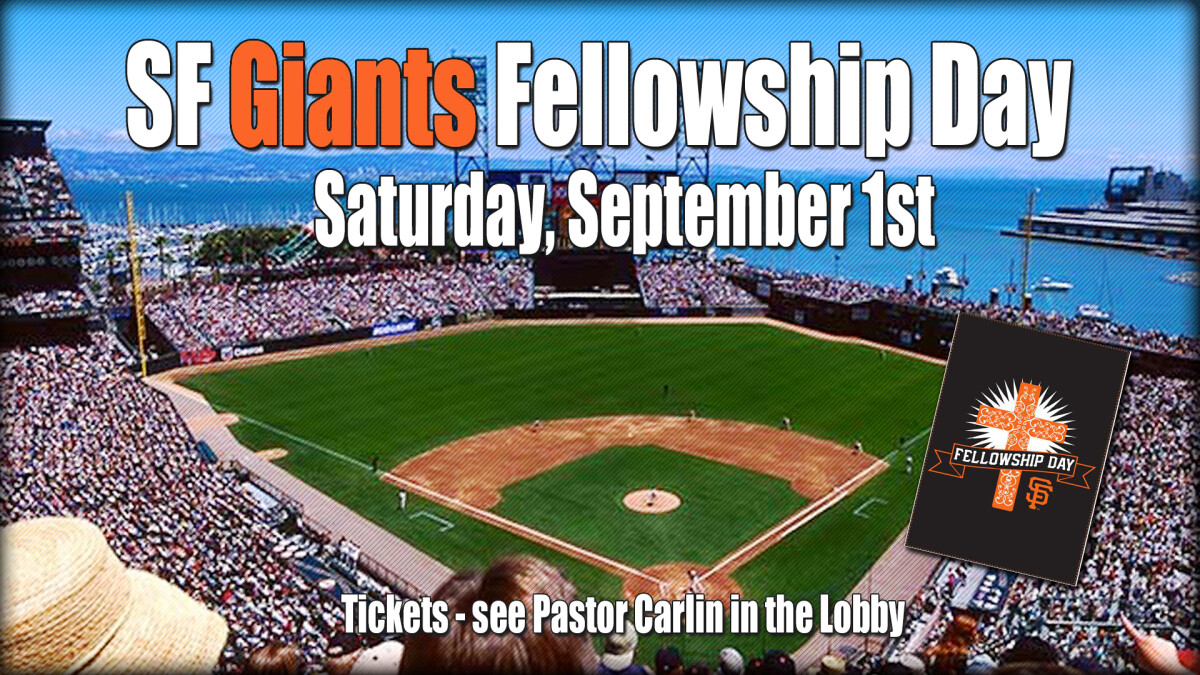 Saturday, September 01, 2018, 9:00 AM - 8:30 PM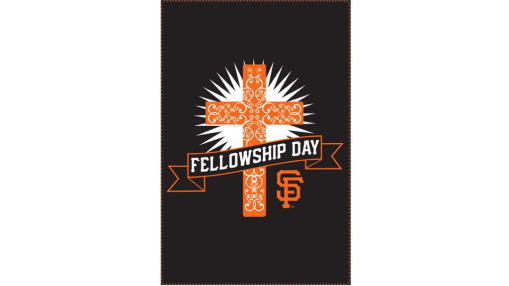 SF Weather 66°F day / 55°F night
Come out to the ball park and enjoy the sun and the shade while rooting for your favorite baseball team.
Bring your glove for foul balls during the game and ball for playing catch on-field after the game.
We have very limited space in 1 Church Van so if you absolutely need a ride down we can accommodate you (only 6 people). If space runs out, I am sure people will graciously volunteer to carpool down to the game. We wish to accommodate every one, but our main two vans are in non-operation due to its routine annual safety inspection. Sorry for the inconvenience and thank you for joining us.
Show up at the church @ 9:00am
Leave Church @ 9:30am
Stadium opens @ 11:05am
First Pitch @ 1:05pm

$60.00/ticket
Lower Box 131 Rows 26-30