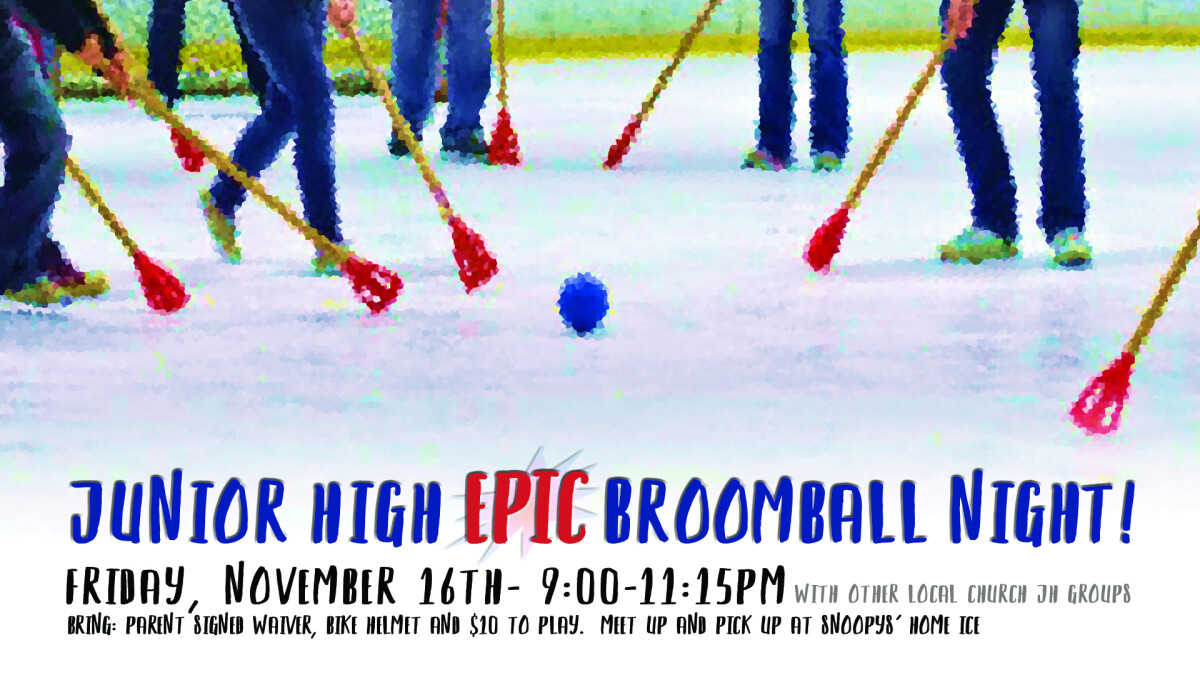 Friday, November 16, 2018, 9:00 PM - 11:15 PM
BROOMBALL!!! What else needs to be said? Grab your helmet, grab your broom and get on the ice--'cause it's game-time! Helmets are required and provided, though I suggest you bring your own (bicycle helmets work fine). You must also have a waiver from Snoopy's signed by a parent. Cost is $10.
Meet at Snoopy's at 8:45pm and get picked up at 11:15pm.
**Please bring a helmet as they do not always have enough that will fit.**
Contact Robert or Jordon at for more info.