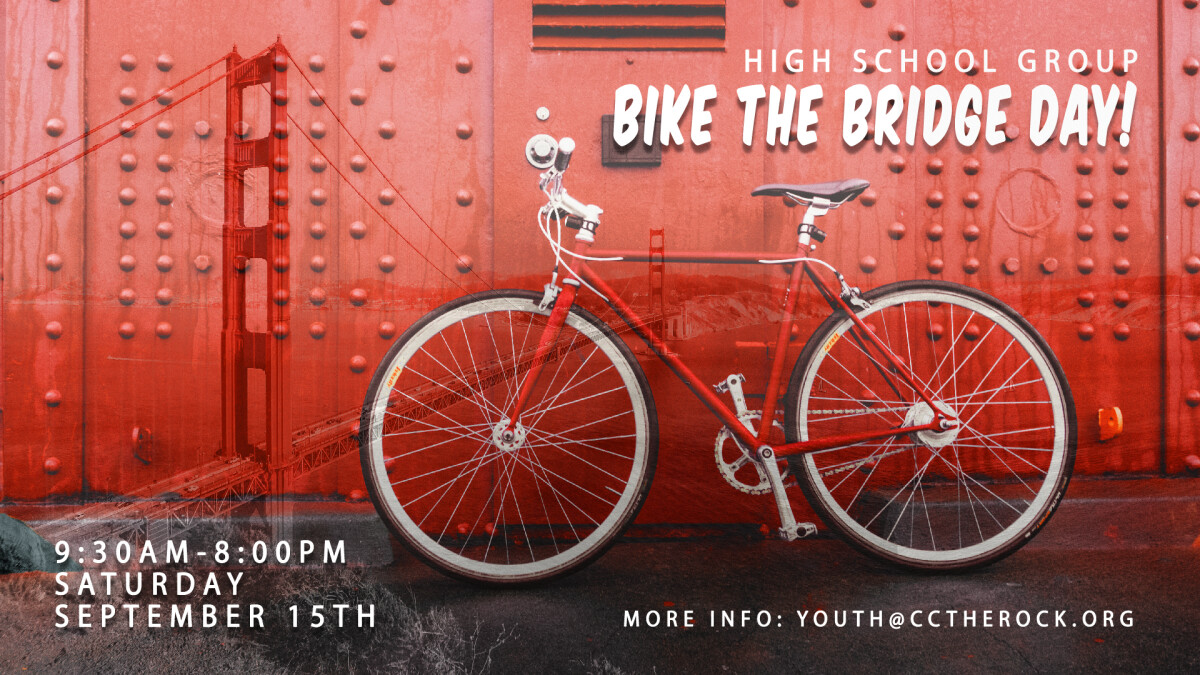 Saturday, September 15, 2018, 9:30 AM - 8:00 PM
It's awesome; it's amazing. Biking the Golden Gate Bridge and San Francisco is a one-of-a-kind experience! We'll top it off with a clam chowder bread bowl on the wharf, and a ferry ride to Sausalito!
What to bring: bike, helmet, warm layers, backpack, water bottles, sack lunch/extra $ for snacks/dinner ($35) phone, camera, and a sense of adventure.
Contact: Robert Souza and Jordon Voisin at for more info!