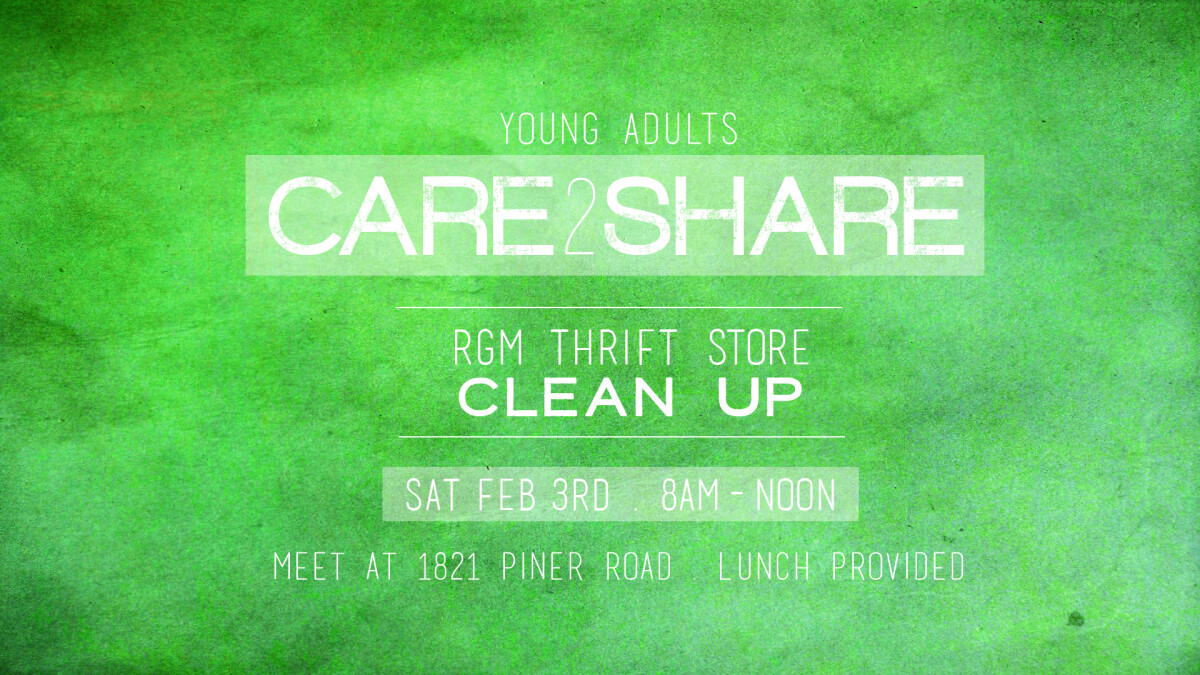 Saturday, February 03, 2018, 8:00 AM - 12:00 PM
Care 2 Share is the Young Adult's Ministry to show acts of compassion and outreach to the world around us.
What is the need? R.G.M. Thrift Store needs help organizing the receiving area of the Thrift Store.
When can we help? Saturday February 3rd from 8:00 a.m. to 12 p.m.
Where is it at? R.G.M. Thrift Store 1821 Piner Road Santa Rosa California.
What to bring? A willing heart to serve. Possible lifting and carrying.