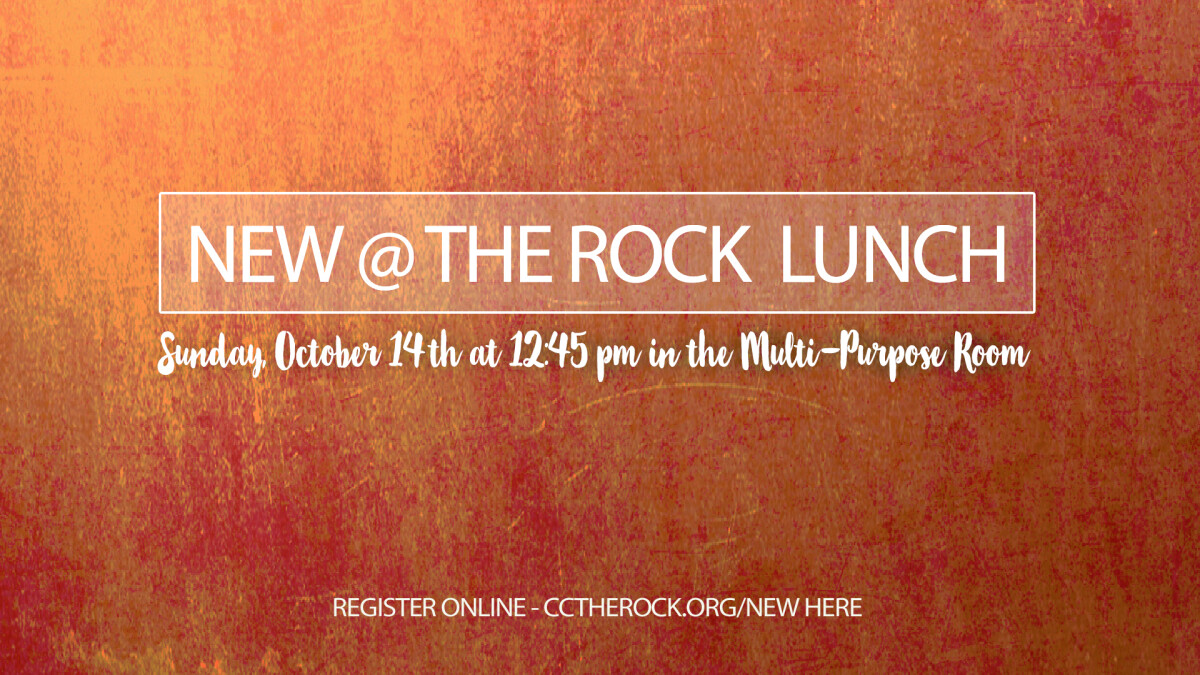 Sunday, October 14, 2018, 12:45 PM - 2:00 PM
If you have decided to make The Rock your church home, we invite you to join the pastors for a luncheon after church in the multi-purpose room. You will get a chance to meet the pastors and staff and hear more about the history and heartbeat of our ministry here at The Rock.
Fill out the form and check the box to register for lunch.