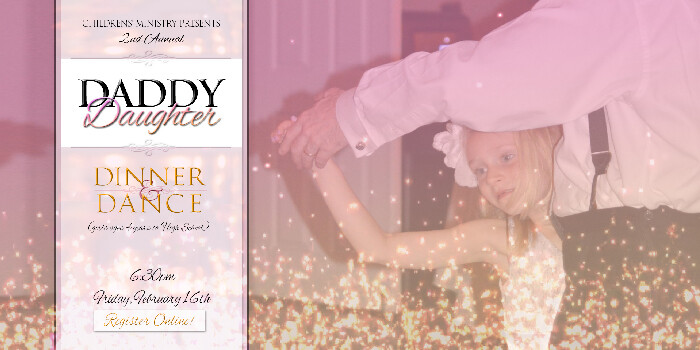 Friday, February 16, 2018, 6:30 PM - 8:30 PM
Please join us for the 2nd annual Daddy Daughter Dinner & Dance!
This formal affair is a great event, designed to help you invest in your daughter's life and create wonderful memories together. You don't want to miss this time of fun, food, laughs, and dance!
Price is $20 per family. Please register under father's name, and include daughter(s) name(s) and age(s) in provided fields. Please also let us know if there are any dietary restrictions. Age range for this event is daughter(s) kindergarten through high school.