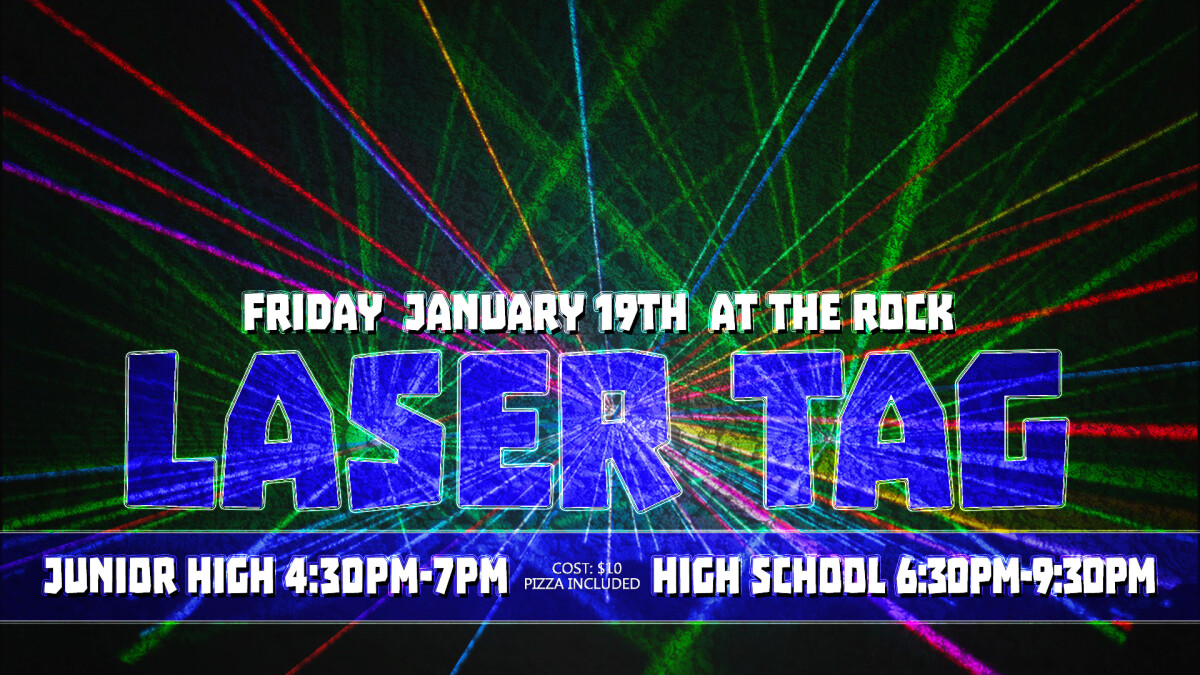 Saturday, January 19, 2019, 4:00 PM - 7:30 PM
Come and join us as we host our annual laser tag event!
Hey you guys, we're going to have our event from 4:00pm-7:30pm at the Rock. Lasertag itself will start at 4:30pm and go until 6:30pm and there will be food after. It's gonna be a great time so we hope to see you there! Cost will be $10!
Contact Robert or Jordon at for more info.